Community Art Celebration: Eleven Real Estate at Fairfax Artwalk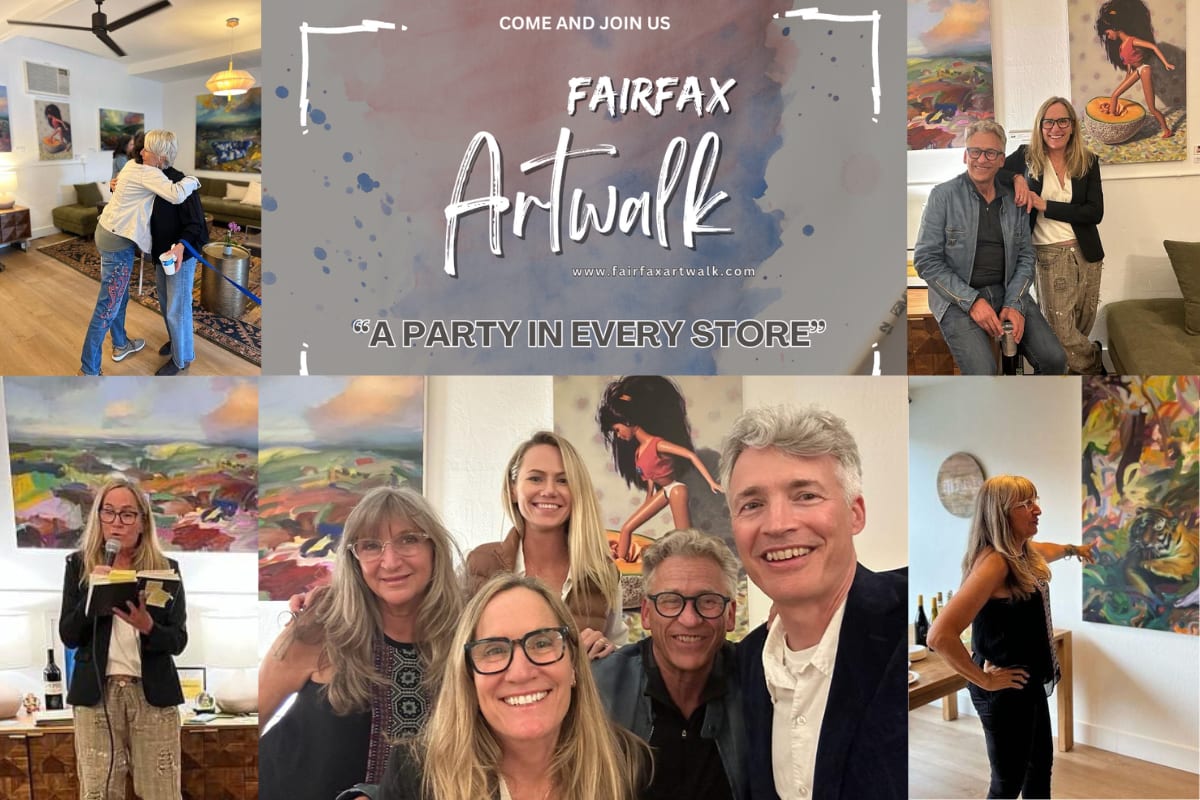 On September 29th, the Fairfax Artwalk was an exhilarating experience! Our team, Eleven Real Estate, a highly active and community-driven organization, ventured into the vibrant world of art. The atmosphere buzzed with creativity and excitement as we engaged with fellow art enthusiasts, crafted beautiful art, and immersed ourselves in the magic of artistic expression.
The Fairfax Artwalk is a celebration of art, culture, and community, bringing together artists and enthusiasts to appreciate a diverse range of artistic expressions. During this event, we had the privilege of exploring the captivating artwork of a talented artist known for vibrant and captivating pieces.
One particularly exciting aspect of the art walk was the chance to interact with the artist, Jeffrey Beauchamp. He graciously shared his artistic journey, techniques, and inspirations, providing valuable insights into the world of art. His passion for creativity was infectious, encouraging us to embrace our own artistic potential.
Poetry Reading
To enhance the artistic ambiance, there was a delightful poetry reading during the event, led by the talented Danielle Salk and Kristy Greenwood. It was a privilege to witness individuals share their wit and creativity as writers, adding another layer of depth and diversity to the artistic experience.
Eleven Real Estate Extends Community Engagement Through Art
Notably, Eleven Real Estate, an integral part of our community, participated in the event. They are more than a real estate agency that helps you find a property or sell your house in Marin County, but actively engage with the community beyond property transactions in Marin County. Their involvement exemplifies their dedication to being a part of a vibrant and thriving community.
The Fairfax Artwalk on September 29 showcased the transformative power of art and emphasized the importance of fostering a thriving artistic community. It reminded us that art is not merely a visual delight but a shared experience that unites people, sparking conversations and forging connections.
In conclusion, the Fairfax Artwalk on September 29th, featuring a poetry reading and the involvement of Eleven Real Estate, was a whirlwind of creativity, color, and camaraderie. We left the event with hearts full of inspiration, eager to continue our artistic journey and share the magic of creativity with the world, and we hope to see you again next year!